A bit of a deconstruction of this rather feeble announcement: "Patients to receive better care as NHS and social care systems link up"
Patients will receive better, more joined-up care under new plans announced today to improve the links between health and social care.
From:Department of Health and Social Care, The Rt Hon Michael Gove MP, and The Rt Hon Sajid Javid MP
Published 9 February 2022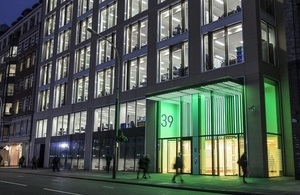 "The Integration White Paper sets out a vision for an integrated NHS and adult social care sector which will better serve patients and staff."
Comment: Social CARE is being conflated with social WORK and the functions of councils under the Care Act. The focus on PATIENTS shows that this agenda is being driven by the NHS and its needs to get people out of hospital ASAP.
The vast majority of people getting social services funding or care packages aren't patients other than exceptionally, during their lives: they are people with disabling conditions, disorders, or disabilities which do not land them in hospital or even attract the attention of the district nursing system.
Despite the best efforts of staff, the current system means that too often patients find themselves having to navigate complex and disjointed systems. Those with multiple conditions can be left feeling frustrated at having to repeatedly explain their needs to multiple people in different organisations, while others can end up facing delayed discharge because the NHS and local authorities are working to different priorities in a way that isn't as joined up as it could be.
Comment: As long ago as 2014 the government stated in Guidance for the Care Act that the ambition should be combined assessments (service users, carers, young carers, the 'Whole Family' approach) and joint assessments (Health, Housing, Mental Health and Special Education) and looked forward to a sector where generically competent staff could do all of these things just once.
Then the government systematically and persistently underfunded councils so that they all had no option but to cut back on training, cut back on staff, and cut back on collaboration. No NHS discharge co-ordinator is likely to have been trained in the Care Act; no district nurse would see any point in assessing currently met needs, before deciding what to prescribe or organise, as required by the Care Act.
The White Paper sets out some of the ways health and care systems will draw on the resources and skills across the NHS and local government to better meet the needs of communities, reduce waiting lists and help level up healthcare across the country.
This includes –
Better transparency and choice: if local authorities and the NHS share data and are more transparent about their performance, the local population will be able to see how their areas' health and care services are performing and make decisions about their own care. What – and move to a different area, maybe? The system is supposed to avoid a post code lottery but the DHSC has never thought to provide standardised assessment forms or care plans for nationwide usage – councils have invested too much money on software that determines the practice of assessors, funding panels and commissioners.
More personalised care: linking GPs with wider forms of community support – such as social prescribing – could allow care to be more personalised which would help reduce the need for people to have more expensive, invasive medical treatment. If social prescribing is a euphemism for GPs spending social services money, they all need training in the Care Act, because unlike the NHS legislation the Care Act gives people legal rights based on rational, evidence based, coherent professional opinion as to who needs what to achieve a statutorily required level of met needs/insignificant impact. If it means GPs spending NHS money on things that won't then be seen as chargeable social care, that would be great, but CCGs can already do that,
Earlier intervention: integration will help people to access to the right services at the right time – including specialist services – which could mean earlier intervention that could prevent diseases from progressing and reduce the need for invasive and expensive interventions late in the day. This has been the ambition of government since 1993. If the council sector is not properly funded to do a half way decent job of meeting eligible unmet needs, where is it going to get the money from for this logically prior pump-priming, community resource seeding and prevention strategy, and why would they when the prevention duty in both systems is unenforceable by individuals?
Clear communication: integration will mean patients having a single digital care record so they can book appointments, order prescriptions, and communicate with their care providers on one platform while those involved in delivering health and care services can access the patient's latest information. Not only will this save time, it will help ensure a patient doesn't have to repeat themselves so many times, and professionals will have the information they need to make care plans that work for the patient. Where are social services, who are likely paying for the bottom slice of any integrated care package in this digital nirvana?
Improved access to social care services through NHS data sharing: currently local authorities cannot access all NHS data to make decisions about access to social care services. An integrated system would allow the NHS to notify a local authority straight away if a person requires social care support. …But not mean that the person was eligible or that the budget was agreed, or that there was care to buy…
Better treatment: managing diseases in the community through better join up between primary, community and hospital services means better treatment for patients. Waffle, if not fleshed out with practical detail.
Better NHS support to care homes: integration between hospitals and social care would mean more specialist support so care home residents could be treated before they get unwell and avoid having to go to hospital. Only possible if the GP or care home can trigger hospital attention as part of administering the home and insurers stop telling providers that it's a breach of their insurance to let any other organisations' staff work on the premises…
Coordinated services: better integration across health and care will reduce the burden on people to have to coordinate between different hospital specialists, GPs, social care and local authority services themselves. There is no necessary burden if one looks at the Care Act Guidance: the expectation is that councils do not withdraw from providing something, on the basis that some other agency is going to do so, or is expected to do so, without doing the running around to ensure that it happens. For that though, councils would need funding at pre-2010 levels. Secondly, the DHSC could be far more determined to clarify what counts as a health or a care service, or what doesn't even count AS a care service, if only it could be bothered.
More flexible services: aligning financial incentives and pooling budgets will mean that the NHS and local authorities can use their resources more flexibly to benefit patients. No, it means that commissioning is easier, but within a month, the services would have to decide if what had been provided was CHC, a mixed package of care, or good old social services, because the last two possibilities raise the prospect of charges for adult social care – health care is free to the individual. A budget that's been pooled – as between health and social services – CANNOT BE SPENT on people with CHC, because once they have qualified, the Council is prohibited in legal terms from using social services money for that person's needs.
Better value for money: reducing duplication and waste will mean that NHS investment can be spent in ways that benefit patients and deliver savings for social care, ensuring value for the taxpayer. When NHS money is spent on funding CHC training, and rolled out to social services staff as well as NHS staff, some people will likely choke on the content of that training. And vice versa.
Prime Minister Boris Johnson said:
The pandemic highlighted what our fantastic NHS and local government can achieve when they work together – from delivering the phenomenal vaccine rollout to supporting those who were shielding. But it also showed how the joined up system discharged people with Covid into nursing homes, paid for PPE which was useless, allowed homes to exclude visitors regardless of imminent death of loved ones, and sent people to their own homes with either too much care, or wholly inadequate care, who got no assessment once home, or within 4 or even 6 weeks, to check on the person's welfare – until they ended up in hospital again. Not so impressive.
We now want to build on these successes, joining up health and social care even more to deliver the best possible care – whether you want to see a GP quickly or live independently with dementia. Waffle, without practical details. Does he not have someone to brief him?
These plans will ensure no patient falls between the gap, and that everyone receives the right care in the right place at the right time. It is the DHSC's fondest fantasy that there IS no gap, that there cannot be a gap, because the Secretary of State is duty bound to deliver a comprehensive health service and is in charge of the line between health and social services, as it happens.

So, what gap is it that has opened up, then, and how? – if staff have really done all they possibly could have done? The approach to funding the services is the only possible contender, and for that, the Treasury is ultimately responsible.
Health and Social Care Secretary Sajid Javid said:
Better integration is vital to stop people falling into the gaps between health and social care. More noise about gaps that ultimately signify the DHSC's own failure regarding a comprehesive health service under the NHS Act 2006….
Ensuring our health and care systems work in unison will mean we can support hardworking staff, provide better care to patients and deliver value for the taxpayer. Waffle, without more detail.
Our Integration White Paper is part of our wider plans to reform and recover the health and social care system, ensuring everyone gets the treatment and care they need, when and where they need it. Better do a u-turn on 14 years of determined fiscal starvation of social work departments, then, despite everyone knowing that the Care Act was still born by dint of the funding formula and policy at the time.
The plans set out in the white paper will ensure care is more personalised and accessible and remove the burdens on patients. Better information sharing will mean people will no longer have to remember key facts such as dates of diagnosis or medicines prescribed, taking pressure off patients to coordinate their own care. A functional NHS computer system would be a necessary start, then, and compatibility with all local authorities' systems an essential feature. I don't know any IT company that wants to take that challenge on, or even fake it until they can make it…
Local health services will be tailored to the specific needs of the community to ensure the right services are available. This could mean for example more diabetes clinics in areas with higher obesity, or additional support for people to stop smoking in communities where there are higher numbers of smokers. And substance abuse cessation services where every addict in the land could head towards… magnetising people with problems to centres of excellence. This is blind reliance on data that is subject to change anyway, in the face of an event like Covid, which is not over yet. What if every area needs more young persons' mental health provision, eh?
The Integration White Paper is the next step in delivering the government's promise of a health and social care system fit for the future. It builds on both the Health and Social Care Bill and the People at the Heart of Care White Paper which set out a ten year vision for social care funded through the Health and Care Levy, and follows the delivery plan for tackling the COVID-19 backlog of elective care. Dedicated plans to tackle health disparities are set to be published in due course.
Integrated approaches are already being pioneered in many areas. And in just as many, all sorts of services are deliberately de-integrating because the fundamentally different functions of each can't be done by the other whilst the two legal frameworks and levels of accountability are also fundamentally distinct.
Through their contact with people in the community, pharmacies in Sutton, recognised a growing problem of loneliness and isolation, so worked with colleagues across the health and care system in that area to identify those most in need and link them up with services that were best placed to support them.
In Portsmouth, local authorities, health trusts and voluntary organisations combined their knowledge and expertise to improve support for vulnerable people in the community across a range of different services including health visiting, school nursing and learning disability support.
And in Tameside and Glossop, an electronic staff record system has enabled data to be fed into COVID-19 situation reports, so that staffing levels can be managed more effectively based on live data.
Integrating services in other parts of the country will help staff to treat increasingly complex conditions and combat health disparities, including by harnessing new and innovative technology.
To help embed integration across the country, there will be a single point of accountability at a local level to ensure closer links are forged between health and care systems, with consistent and compatible targets. Is this meant to be a person from one authority or its Health equivalent, or jointly employed? Or is it merely a new system, a regulator or an appeal system? Who knows!?
Michael Gove, Levelling Up Secretary, said:
The past two years have highlighted the persistent health disparities in this country. As we recover and level up, it is right that we draw on our experience of the pandemic to bridge the gaps that are holding us back – between health and social care, between health outcomes in different places and within society. More noise about gaps that shouldn't actually exist if both services were not already on their knees before Covid. Even before Brexit!
This is what our important Integration White Paper aims to achieve, by bringing together the NHS and local government to jointly deliver for local communities, and why I am so happy to champion its ambition. Pip pip, Michael. So glad you're happy.
Mark Cubbon, NHS England chief delivery officer, said:
The NHS is committed to making it easier for patients to get the care they need, regardless of the service or services they are using, and that is why we have already established 42 Integrated Care Systems (ICSs) across England as part of the Long Term Plan to ensure all parts of the NHS and its partners are working effectively together. What have they actually integrated, and what have they achieved?
The pandemic has shown us what we can achieve when we work together, and joining up services across health, social care and the wider community is key to improving efficiency and giving our patients the best care possible. Again, more talk about PATIENTS.
Paul Najsarek, Solace spokesperson for Health & Social Care, said:
This White Paper is a welcome step forward to improving health outcomes in communities across the country.
The potential for local government to make a real, positive difference to the people and places we serve is immense, but it will only be by working together with health, voluntary and community sector partners, and playing to our respective strengths, that we will be able to deliver meaningful change by better treating and preventing illness, improving public health, and addressing inequalities.
In particular, local authority chief executives have a crucial and unique role to play both in bringing together disparate funding streams in place and galvanising not just their councils but key local stakeholders to contribute to this incredibly important agenda. So those chief executives would need to know the legal framework for health and social care, and be great communicators, wouldn't they, in order to ensure that wool was not pulled over their eyes…. who is going to ensure that that happens, then?
Here are some questions for the above luminaries:
How is decision-making to be constructed in terms of constitutions or protocols for the scope of multi-agenc discussion forums?
How will it be made transparent, as if it were a committee of local members deciding what to do, social services wise?
Will it depend on a Chair having a casting vote? Will there be citizen voting, or just consultation?
Why, when all the duties of co-operation, integration and collaboration in the legislation have not ever worked, because nobody looks at the RULES, would a new one work now?
Place based co-ordination (as opposed to projects focused on statutorily required FUNCTIONS in the light of local circumstances, so that the same SORT of outcomes can be guaranteed nationwide, despite the obvious differences in demographics, environments, affluence, wellbeing quotients, etc) depends on local managers, which compels excellent information and advice services. That function has never been discharged properly by local authorities, as it is, so how is a joined up system going to be made to run PROPER and helpful, accessible advice and information services?
Comments from the public to CASCAIDr:
Relying on GP's to refer people to any community services is virtually impossible – more and more NHS services will be pushed out into the community and these community services are already operating on skeleton staff and are more interested in profit margins, not providing adequate services! Of course Social Care staff work at much cheaper rates of pay so not only will they be expected to gain even more skills but will work for far less – a disaster particularly for the most vulnerable in our society
Merging a service that's means tested with a service that's meant to be free at the point of access is going to get very messy!
How does a social care system underpinned by professional assessment of needs fit with this vision "An integrated system would allow the NHS to notify a local authority straight away if a person requires social care support." Sounds to me like re-medicalisation of the social care system.
How can this work, given councils' clients retain a legal basis of entitlement which a majority of Directors who responded to the recent ADASS survey said they were (implicitly illegally) rationing because they can't afford to do their duties?